The Colton Dixon show for the Build a Boat Tour in Eustis, Florida, was an unforgettable evening of powerful music and inspiring messages. Opening up for Colton were Jordan St. Cyr and Apollo LTD, two talented musicians who set the tone for the night with their own brand of soul-stirring music.
First up was Apollo LTD, a duo consisting of Jordan Phillips and Adam Stark. Their energetic performance and upbeat pop-rock sound got the crowd moving and set the stage for Colton Dixon's arrival.
Jordan St. Cyr, took to the stage and captivated the audience with his heartfelt lyrics and soaring vocals. His songs, including "Fires" and "Weary Traveler," were deeply personal and resonated with the crowd, many of whom sang along with him.
When Colton took to the stage, he opened with, 'Walk on the waves', and 'More of You,' a powerful song that set the tone for the rest of the night. Throughout the concert, Colton sang hits such as 'Miracles' and 'You Are,' as well as his record-breaking hit song 'Build a Boat,' which had the entire audience singing along.
In addition to his music, Colton also shared stories from his time on American Idol and spoke about the importance of faith and the Gospel in his life. He shared how his faith had helped him overcome difficult times and encouraged the crowd to turn to God in their own struggles.
Overall, the Colton Dixon Show for the Build a Boat Tour in Eustis, Florida, was a night to remember. The music was powerful and uplifting, and Colton's message of hope and faith resonated with the audience. It was an unforgettable evening of inspiration and worship that left everyone feeling uplifted and energized.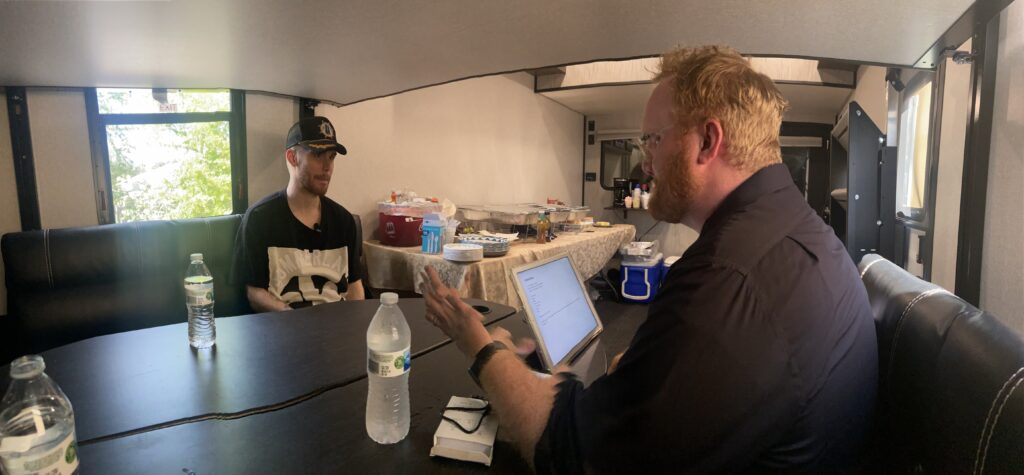 Colton Dixon's Set List:
Walk on the Waves
More of You
Devil is a Liar
Identity
Can't Quit You
My Light
Wonderer
Not Goodbye
Medley: Never Gone
You Are
Through All of It
I'll fly Away
Made to Fly
Build a Boat
Miracles