As Christmas approaches, many people look forward to the joy and celebration of the holiday season. And what better way to kick off the season than with a Christmas concert?!
The Christian Music Guys had the pleasure of attending a Christmas concert by Selah. From start to finish, the entire show was absolutely amazing.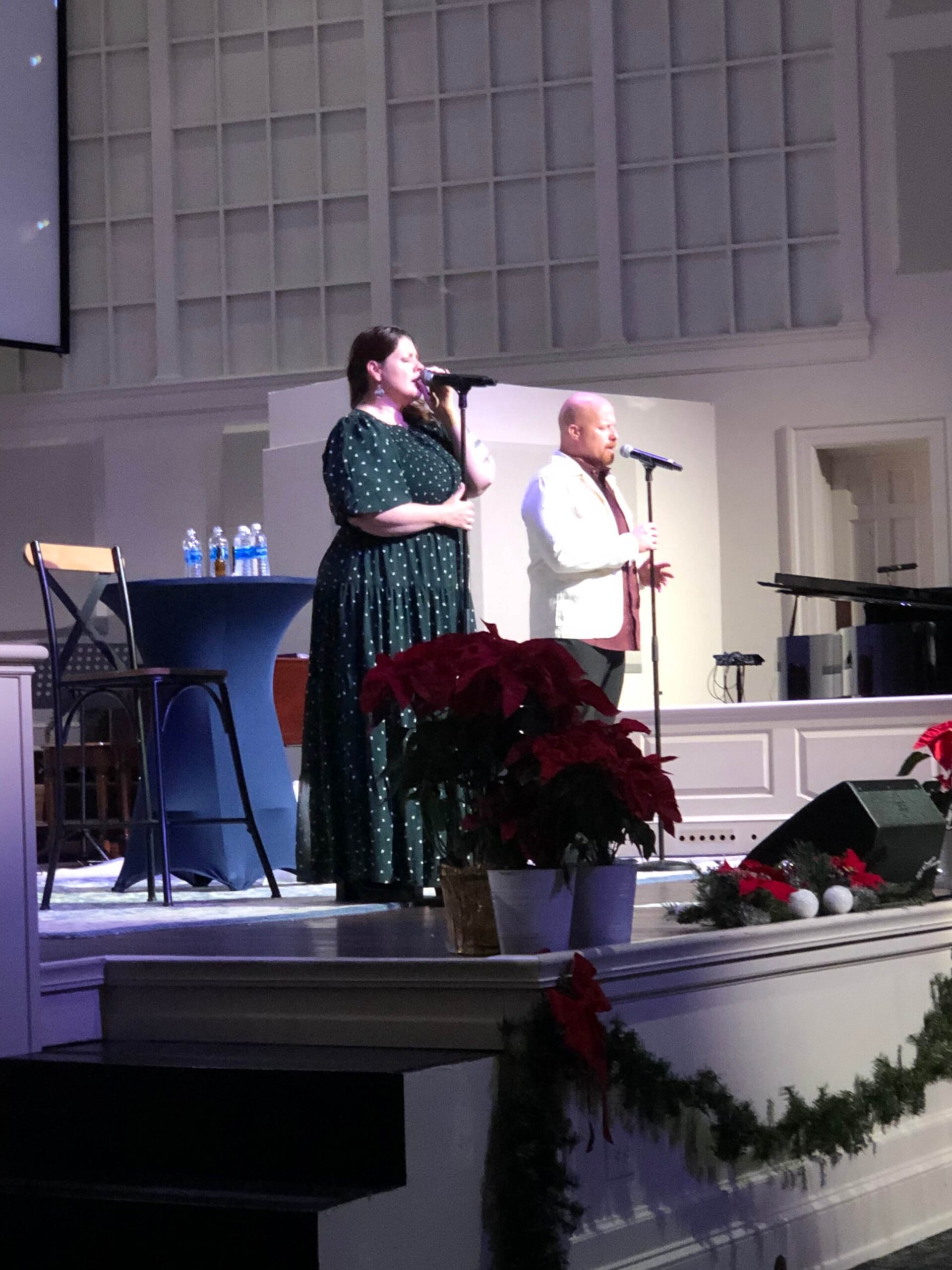 As an up-and-coming artist, Natalie Layne was a great addition to the lineup of the Christmas concert. Her powerful voice and heartfelt lyrics were a perfect opening act for Selah. She proved to be a talent to watch, and the audience was impressed by her performance. It's clear that Natalie has a bright future ahead of her in the world of Christian music.
One of the highlights of the concert was Selah's incredible harmonies. Their voices blended together seamlessly, creating a beautiful and uplifting sound that left the audience mesmerized.
During intermission, they played a video about their manager, Marcus Rixon, on how he was a sponsored child, and how God brought him from India to Selah's manager! It was for sure a powerful moment!
Another standout moment was when Selah performed a moving rendition of "O Holy Night." As they sang, the entire audience was transfixed, and many were moved to tears by the beauty of the song.
Overall, the Christmas concert put on by Selah was a true testament to the power of music to bring people together and spread joy and the love of God. It was a truly unforgettable night. The Christian Music Guys highly recommend checking out Selah's music if you haven't already.
So as the holiday season approaches, be sure to add some uplifting and inspiring Christian music to your playlist. And if you get the chance, be sure to catch Selah in concert - you won't be disappointed!
Setlist:
Natalie Layne:
"Something Good is Coming"
"Steady"
"You"
"Love Me So Well"
Selah:
"Let the Saints Sing"
"Precious Lord Take My Hand/ Just a Closer Walk"
"Twila Paris medley"
"We Will Glorify/We Bow Down/He is Exalted/Lamb of God"
"I Belong to Jesus"
"Put your hand in the hand
"Bless the Broken Road"
"You Raise Me Up"
"Light of the Stable"
"Dance in the Dawn"
"Glory Hallelujah"
"At This Table"
"Coat of Many Colors
"Joy to the World"
"O Come All Ye Faithful"